-Our Products-
Extremely Strong Efficacy with Minimal Downtime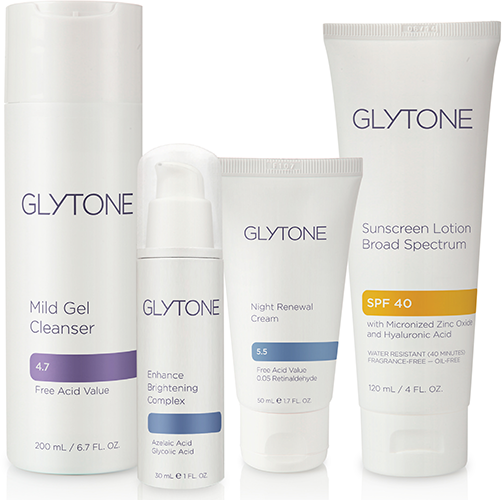 Skin Lightening Gel
Nighttime formulas using Hydroquinone to help lighten dark patches on the skines.
Sunscreen Lotion Broad Spectrum SPF 40
Mineral based lotion for all skin types that hydrates and provides UVA/UVB protection against sunburn and premature skin
Night Renewal Cream
A nighttime cream formulated with Glycolic Acid (5.5% Free Acid Value) and Retinaldehyde to help clarify, smooth and firm skin, revealing younger, healthier looking skin.
Enhance Cleansing Toner
A refreshing toner enhanced with a low amount of Salicylic Acid to smooth out skin and remove excess residue while allowing the skin to adjust to a natural pH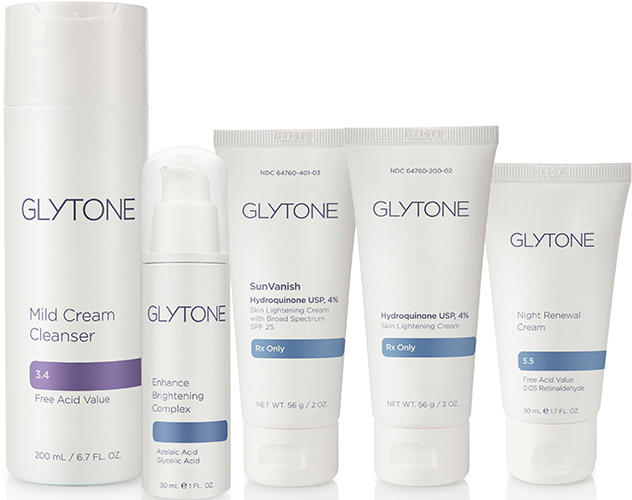 SunVanish Skin Lightening Cream
A daytime cream formulated with Hydroquinone to help lighten dark patches on the skin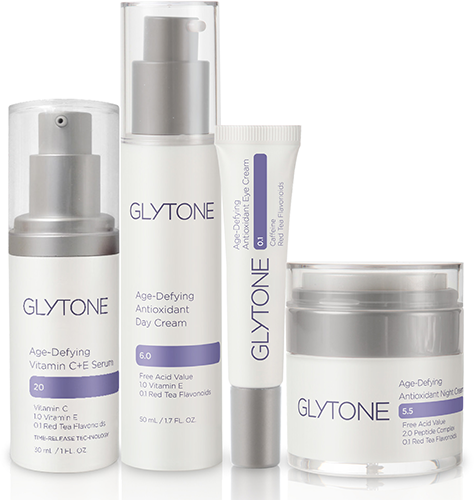 Age-Defying Vitamin C&E Serum
A layering serum with time-released, high concentrations of stabilized Vitamin C and Vitamin E combined with Red Tea Flavonoids to deliver powerful antioxidant protection and anti-aging benefits.
Age-Defying Day Cream
A day cream with time-released Vitamin E, Red Tea Flavonoids and Glycolic Acid to synergistically deliver powerful antioxidant protection and anti-aging benefits
Age-Defying Eye Cream
A unique, synergistic combination of Caffeine Extract, Licorice Extract, Red Tea Flavonoids and Glycolic Acid all help to de-puff, tighten and brighten the eye area while delivering powerful antioxidant protection
Age-Defying Night Cream
A night cream with Peptide Complex that acts in the DEJ protecting the skin against exogenous oxidative stressors and reducing the appearance of fine line and wrinkl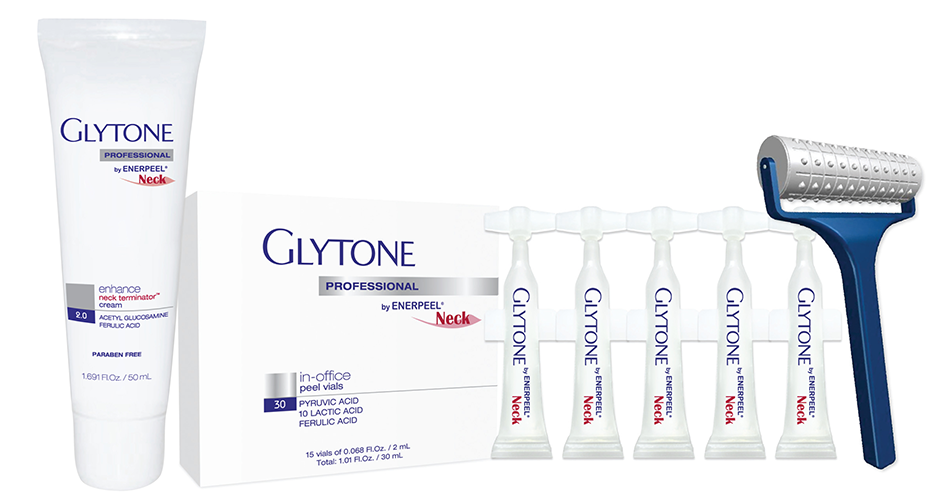 GLYTONE by ENERPEEL® Neck
These peels can be used to improve aging skin on neck and décolleté, decrease mild hyperpigmentation around neck and décolleté, fine lines and wrinkles, chrono- and photo-aging, reduce uneven skin tone