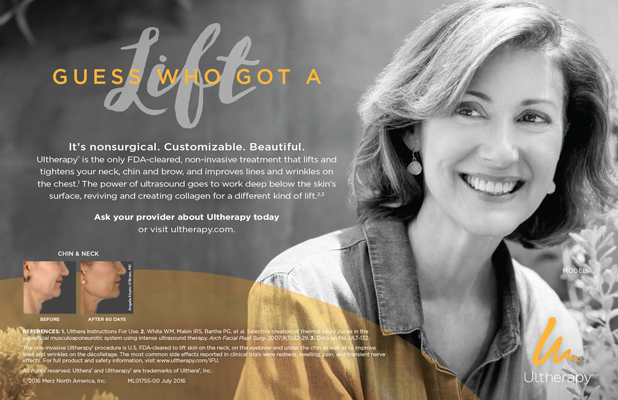 What is Ultherapy? Ultherapy is a safe, non-surgical ultrasound treatment that counteracts the effects of time and gravity on your skin. Ultherapy uses the body's own regenerative response to gently and gradually lift skin on the eyebrow, under the chin and on the neck, and smooth lines and wrinkles on the décolletage.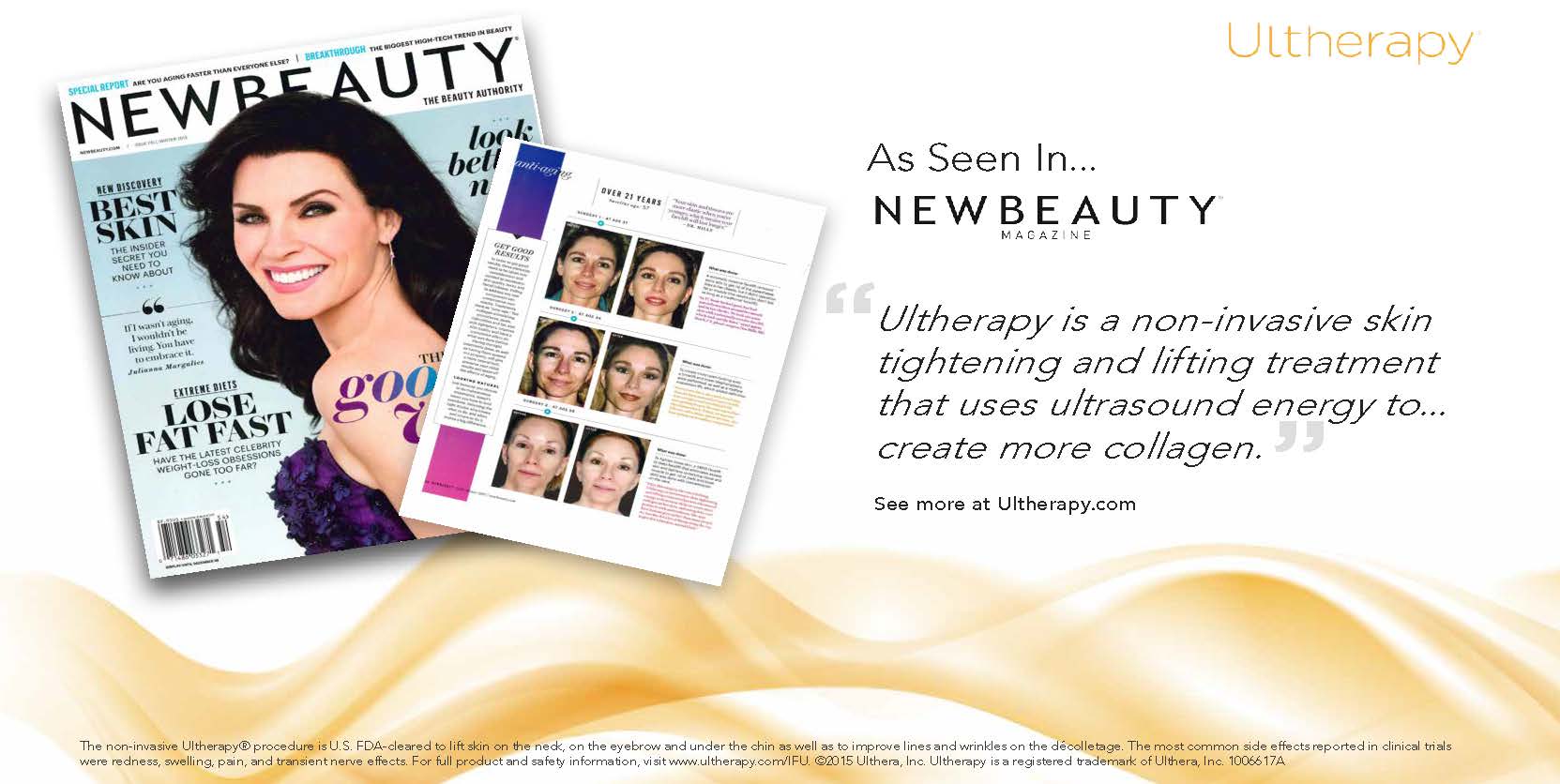 Who is a good candidate for Ultherapy? A good Ultherapy candidate has mild to moderate skin laxity where the skin begins to feel and look less firm. Examples include a lowered eyebrow line, loose skin on the neck, sagging under the chin, and lines or wrinkles  on the chest. CALL AND SCHEDULE YOUR FREE Ultherapy consultation to find out how Ultherapy can best benefit you.
The non-invasive Ultherapy® procedure is U.S. FDA-cleared to lift skin on the neck, on the eyebrow and under the chin as well as to improve lines and wrinkles on the décolletage. The most common side effects reported in clinical trials were redness, swelling, pain, and transient nerve effects. For full product and safety information, visit www.ultherapy.com/IFU.
BEFORE YOUR APPOINTMENT:
Email or drop off your SIGNED paperwork at least 24 hours in advance.
NOTE: Your appointment will be cancelled if we do not have your paperwork.
Arrive 30 minutes early the day of your appointment to receive your pre-treatment topical painkiller.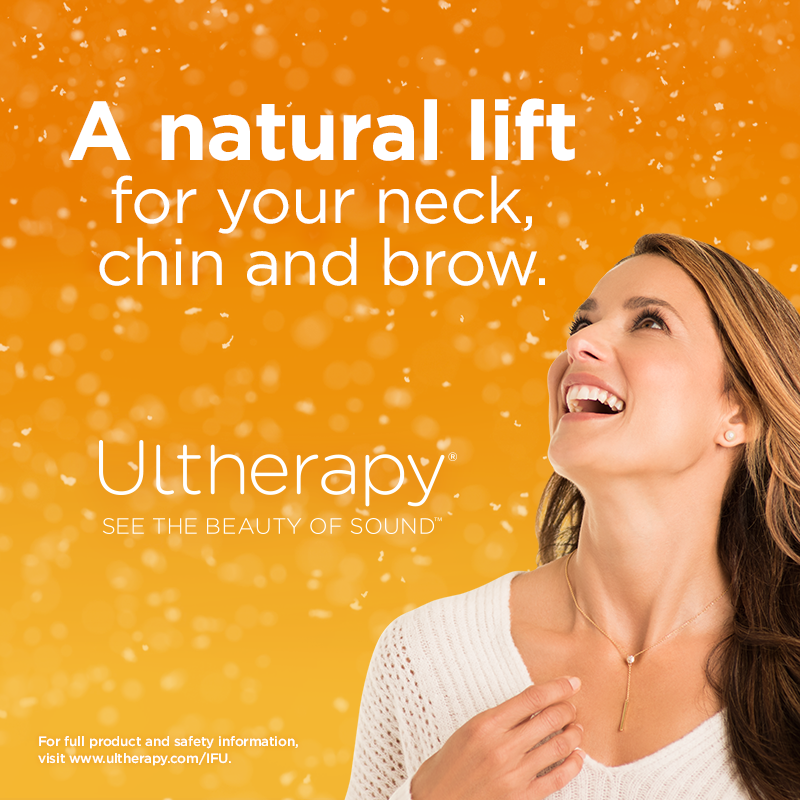 I don't have to blush the chin-line area anymore. It's just defined now.
Kathleen, 41