A HEALTHY APPROACH TO GREAT SKIN.​
Skin Therapies, Inc
Office 817-731-5303
Work cell 817-262-9590
Monday 10-5
Tuesday 11-7
Wednesday
Closed Thursday 11-7
Friday 10-5
Every other Saturday
Dermaplaning
More aggressive than dermabrasion- a surgical scalpel with measured pressure and precision is applied to remove the top layers of dead skin. A good alternative for those with more sensitive skin, dermaplaning reveals glowing, fresh, healthy skin with an amazingly soft texture. It can be used alone or in conjunction with other procedures and is sometimes used to remove the precancerous growths called keratoses and deep acne scars.
60min
Photo Rejuvenation
See nearly instant improvements in facial wrinkles, rosacea, dilated capillaries, unsightly leg veins and aging skin with gentle photo rejuvenation. This revolutionary technology stimulates the production of collagen by delivering laser light energy to specific areas. The process smooths the skin and reduces fine lines and wrinkles for a younger, healthier-looking appearance almost instantly
60min
Fraxel Laser Treatment
Improve the look of pigmented areas, acne scars, melasma, sun spots and fine wrinkles on any body surface with fractional technology. Superior to traditional laser resurfacing, microdermabrasion and skin peels. The process removes twenty to twenty-five percent of the skin's surface in microscopic deep microthermal zones for faster healing. Skin becomes tighter, softening wrinkles, frown lines, and fine lines. The treatments create a sunburn-like redness which subsides in a day or two. Four to five treatments are needed for best results. If you are pregnant, suffer from seizures, have used Accutane or certain antibiotics within six months, this treatment is not recommended.
60min
Laser Hair Removal
Using a concentrated pulse our laser removes hair from any body surface. Fast, safe and comfortable, the procedure is effective for large and small areas, all skin types and pigmentations. Most patients require a minimum of 5 to 8 treatments to achieve optimal results. Factors such as ethnicity and hormonal issues may make additional treatments necessary. Higher blood levels of testosterone in men may expand the number of treatments required. Results may vary with additional maintenance sometimes required after the initial series is completed. Maintenance pricing is available for those who have received at least 12 treatments.
60min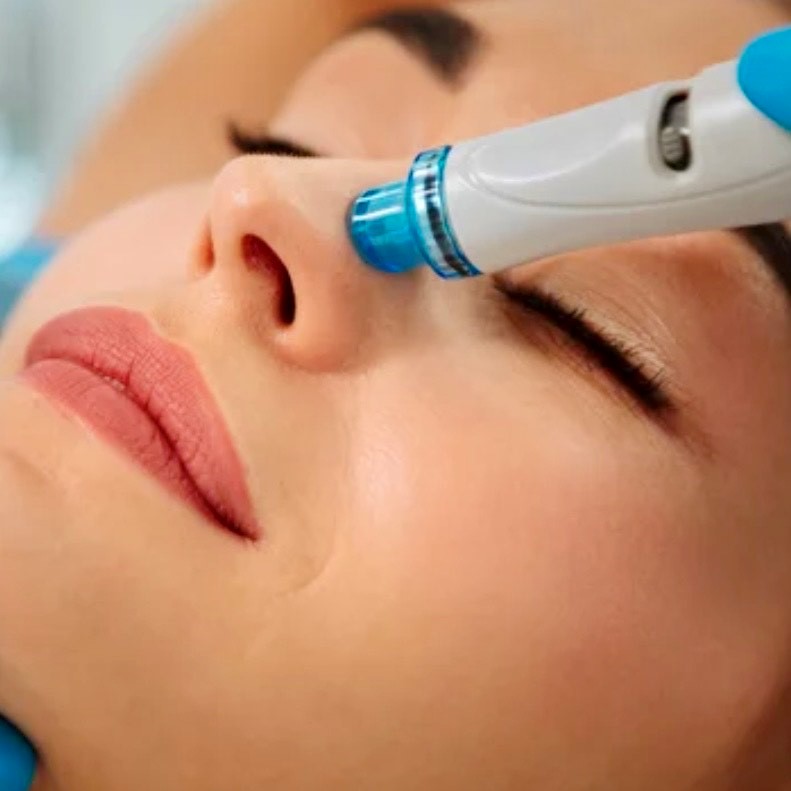 HydraFacial Keravive
Have you noticed your hair is not as full as it once was? Do you notice excess shedding when you shampoo your hair?
• Do you use several leave−in styling products or dry shampoo daily? How often do you shampoo your hair? Do you wear
extensions?
• HydraFacial launched a treatment that deeply cleanses, exfoliates, hydrates, and nourishes the scalp for fuller, healthier−
looking hair.
• What we love about the HydraFacial Keravive treatment is that it's a painless, effective and non−invasive option for
addressing your scalp & hair health concerns.
• Let's get you scheduled with our HydraFacialist for a more comprehensive assessment.
60min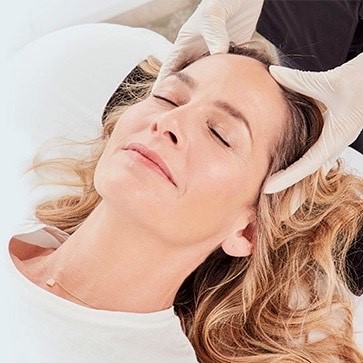 The HydraFacial Experience
HydraFacial is a non−invasive treatment for all skin types with no downtime. It is 3 steps, 30 minutes, and the best skin of your life. With this combination skin, scalp and body treatment you can literally glow from head to toe.
• HydraFacial is a comprehensive treatment that incorporates cleansing the skin with both a physical and chemical peel. It offers pain−free extractions while it nourishes and detoxifies the skin — all with no downtime!
• With a simple but highly effective 3 step approach to skin health, HydraFacial is tried and true to provided GLOWING
results wherever, whenever and forever. Our skin is constantly changing and evolving with environmental exposure, lifestyle changes, hormonal fluctuation, and more. HydraFacial treatments change with your skin, allowing personalization at every step for a customized approach to skin treatment and correction.
• HydraFacial can enhance the outcomes of any current treatments or products. This unique treatment incorporates lymphatic drainage to detoxify and reduce inflammation, a chemical and physical peel, and gentle extractions with nourishing and hydrating serums. We can also incorporate blue or red LED treatment depending on your skin condition. There is no other treatment that will give you such a comprehensive result while enjoying a relaxing facial! You have to get it, to truly GET IT!
60min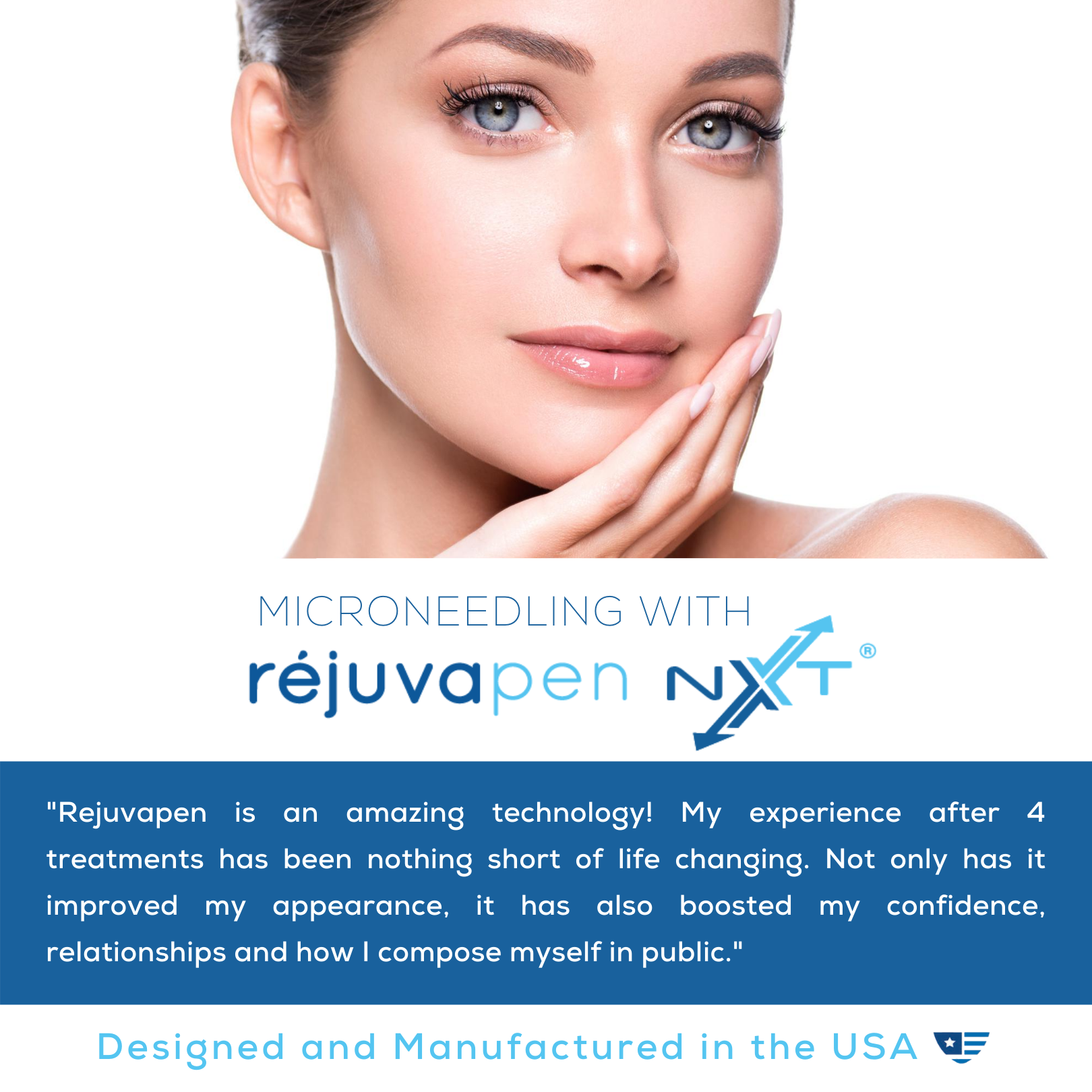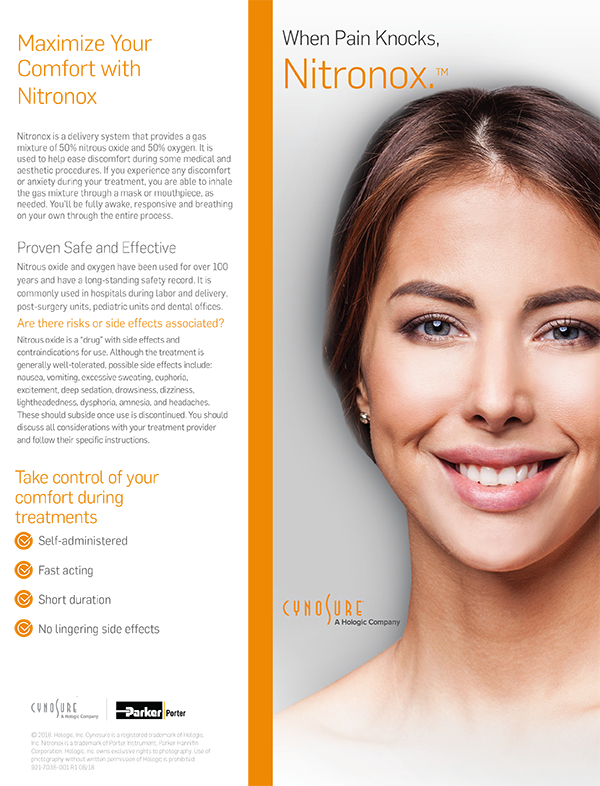 Facials
Facial with Dermaplaning
Facial with Ultrasonic Skin System
Microdermabrasion Face
Microdermabrasion Face & Neck
Microdermabrasion Face, Neck & Chest
HydraFacial
Miscellaneous Services
Skin Tag Removal
Spot Treatment
Spidervein Treatment
Microneedling
Rejuvapen Micro-needling
Photo Rejuvenation
Photo Rejuvenation Face/Neck
Photo Rejuvenation Face/Neck/Chest
Photo Rejuvenation Face/Neck/chest/Hands
SkinCeuticals Custom Peels
Advanced Corrective Peel
Pigment Balancing Peel
Micropeel 20, 30 or Sensitive
Tinting
Eyebrow Tint
Eye Lash Tint
Fraxel
Fraxel Face
Fraxel Face & Neck
Fraxel Face, Neck & Chest
Fraxel Hands, Eyes, or Mouth
Glytone Peels
(in order of strongest to weakest)
Face, Neck, Chest and Hands Peel
TCA LP/Strong Peel
Jessner Peel
Hand Peel
Face and Neck Peel
Pyruvic Acid Peel
Mandelic Acid 40 Peel
Glycolic Acid 50 Peel
Glycolic Acid 30 Peel
Lip and Eye Peel
Back or Chest Peel
Salicyclic Acid 30 Peel
Laser Hair Removal
Areola Laser
Arms Laser
Back Laser
Bikini Brazilian Laser
Bikini Line Laser
Chest/Abs Laser
Chest/Sideburns Laser
Chin Laser
Ears Laser
Forearms Laser
Full Abs Laser
Full Face Laser
Full Leg Laser
Half Leg Laser
Hands/Feet/Ears Laser
Lip Laser
Lower Abs Laser
Neck Laser (back/front)
Underarm Laser
Shoulder Laser
Monthly Specials!
Call 817-262-9590
THE BEST skin of your life.